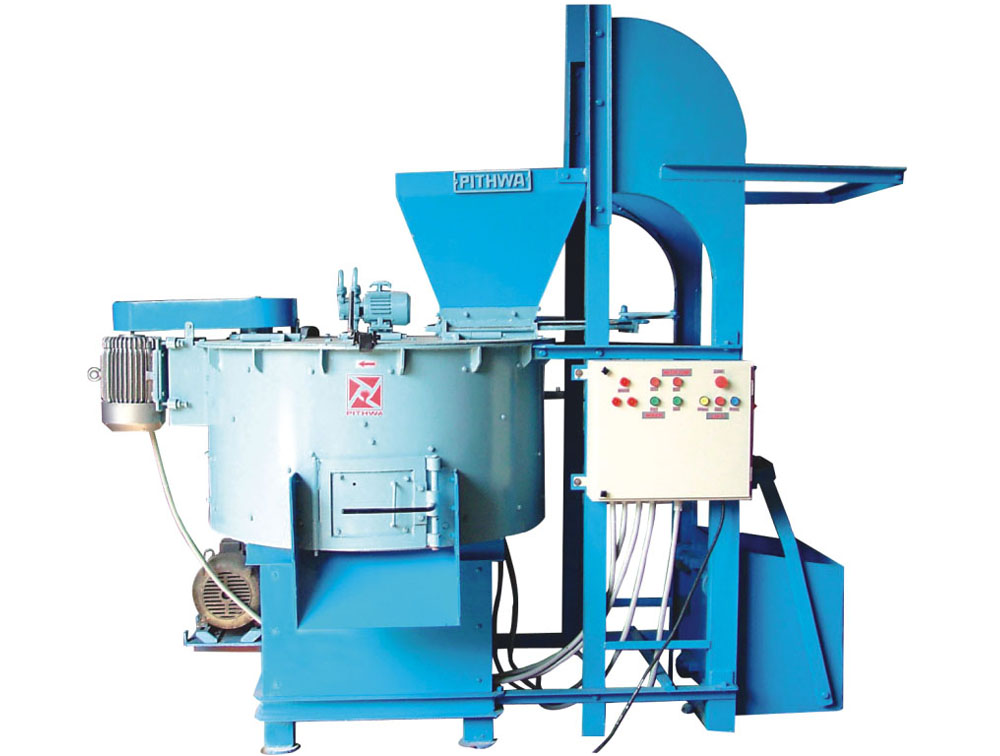 Pithwa Producing Intensive Sand Mixer which having Heavy duty base plate covered by an extra plate which is replaceable. Sidewall covered by P.P. sheet which protet from Rust, Water & Chemicals.
High speed vertical Carbide Tiped mixing rotor driven by separate Ele. motor. Replaceable blade made by hard steel flat bar coated with carbide tips. Independent lifting system given for quick impose of mixing materials in the mixture. Heavy duty warm gear box fitted for operation quick and smooth water pump fitted with adjustatable timer. It controling water supply for mixing as per requirement.
Capacity : 150 Kgs., 250 Kgs., 500 Kgs., 1000 Kgs.