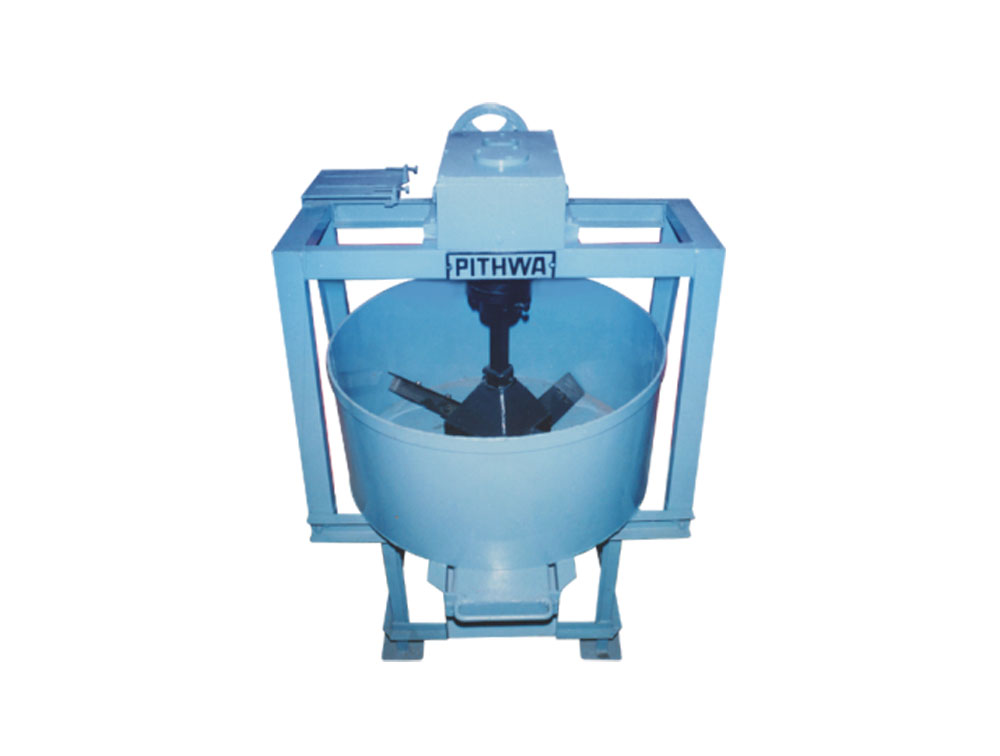 Pithwa, Producing Core Sand Mixer specially designed for Sound & Smooth Performance. It is used for core and similar materials. It is fabricated by heavy. M.S. Section and Mounted on heavy M.S. Section structure for heavy duty & long last S type impellers fitted with centre bracket which is attached with main shuft.
The shuft is operating by reduction gear box and the total system is operated by electric motor with V-belt. It is preferred for Foundry, Abrasive, Ceramic, Color, Fertilizer & so many other mixing purpose.
Capacity : 50 Kgs., 75 Kgs., 100 Kgs., 150 Kgs., 250 Kgs., 500 Kgs., 1000 Kgs.